Hey guys! On this episode of our favourite telenovela, Jane got offered a book deal and quit her publishing job in style, Rogelio and Xo tried to work on fix their friendship but Xo found out about Rogelio's lies which had him go on an apology tour, Petra ran damage control after Scott's dead body was discovered.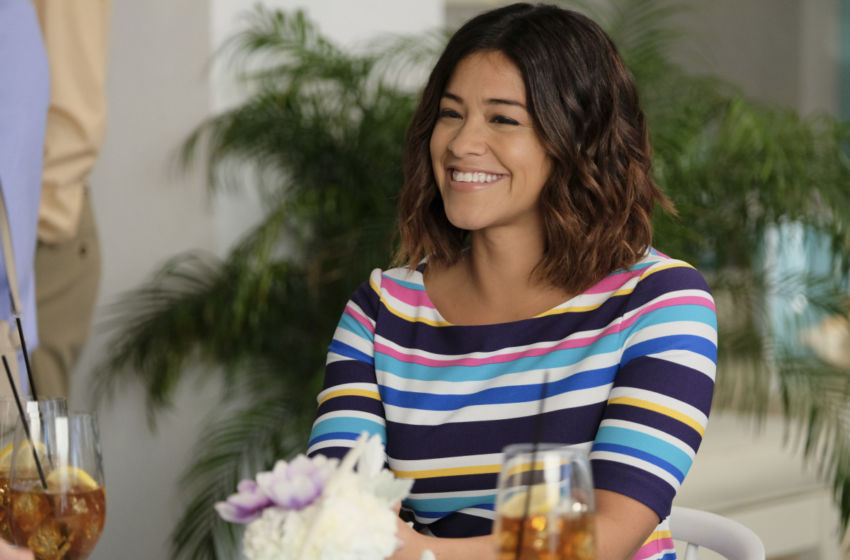 Let's start with Jane and her grieving process. A month after Michael's death, Jane went to therapy to work through her panic attacks and eighty-nine sessions after, she broke up with therapy because she felt she could handle things on her own. She struggled with the panic attacks again when Michael's colleague Dennis returned to her life to run the Scott's investigation. She saw him walking towards her, started having an attack, and then slapped him. What would warrant such a reaction? I thought Dennis tried to hit on her or something romantic happened between them during the three missing years but it turned out Jane caught him taking pictures of Michael's case notes because there's an ongoing investigation into whether Michael was connected to Sin Rostro and felt betrayed. I think I prefer my thought.
Remember I mentioned Jane got a publishing deal for her book about Michael? Yeah she got offered $50,000 which got her so excited she quit her job. Chloe (child prodigy meanie) isn't happy for her and tells her that she'll need at least six months to a year to find and train a new assistant then says Jane's deal is from a D-list publisher. Jane obviously doesn't take that well and lays into Chloe about her mean-spiritedness. Chloe deserved it but Jane soon realizes the $50,000 will be handed out in installments, so she decides she needs to get her job back.
Wow, Chloe. You're a horrible person, and I tried to make excuses for you over the years. Like maybe your parents didn't hug you, or maybe you grew up in a prison like Bane from that Batman movie. But I just think it comes down to who you are, a petty, mean-spirited bitch!
Jane tried to get her job back but ended up returning to the Marbella after Zen Rafael convinced her. He basically told her to believe that her book will take off, adding that he would make sure to not let her stay past two years. Oh so maybe Zen Rafael is no longer appropriate since he might have been involved in Scott's death or something shady anyways. Rafael and his prison friend Elvis (the new lounge manager who was demoted to a waiter then sent to maintenance because Rafael refused to fire him) know more than they are letting on. At first I suspected Petra of killing Scott but i think we can now add Rafael to the list of suspects.
Chuck showed up to ask Petra on a real date because he thinks she must really like him (I thought so too) after all, she went out of her way to help clear his name and the name of his hotel in regard to Scott's corpse by offering to help him with advice since the Marbella has been there then later by going through footage surrounding Scott's death. The brief scene between Petra and Rogelio was my highlight. I realized they have actually never shared the screen and it's quite a shame. Not understanding each other due to their accents was pretty funny and I hope we see more of them together. There's a lot of comic potential there and I hope the writers give us some more. Anyway, some footage showed Scott drunk as a skunk at a bachelorette party, saying that he wanted to go for a swim, and so his death was ruled as accidental.
The Narrator kept forgetting about Rafael's girlfriend, Abbey (played by Minka Kelly) so I'd say she clearly has a larger role to play going forward and I already suspect her for a lot of things. Will she actually turn out to be more horrible than sweet? I can't be the only one who does not trust her.
Below is the trailer for the next episode; Chapter Fifty-Seven…