Hey guys! I know March was a good month for movie lovers around the globe and now moving into April, the weeks ahead will bring far fewer anticipated blockbusters except for one particular franchise installment we are all dying to see. However, there's certainly no shortage of promising movies on the list for this month from comedies and thrillers to some smaller releases featuring some of the industry's top talent, here are some of the movies you must see…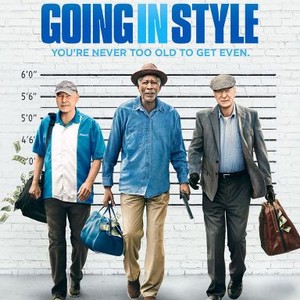 Morgan Freeman, Michael Caine and Alan Arkin team up as lifelong buddies Willie, Joe and Al, who decide to buck retirement and step off the straight-and-narrow for the first time in their lives when their pension fund becomes a corporate casualty. Desperate to pay the bills and come through for their loved ones, the three risk it all by embarking on a daring bid to knock off the very bank that absconded with their money. This American heist comedy which is directed by Zach Braff  could be the comedy of the month and is scheduled to be released 7th April.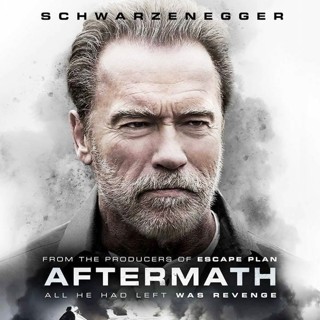 Inspired by actual events of the 2002 Überlingen mid-air collision, Aftermath tells a story of guilt and revenge after an air traffic controller's error causes the death of a construction foreman's wife and daughter. The movie is an upcoming American drama thriller directed by Elliott Lester about how two strangers' lives become inextricably bound together after a devastating plane crash. Aftermath stars Arnold Schwarzenegger, Scoot McNairy, Maggie Grace, Martin Donovan and would be available from the 7th of April.
The Lost City of Z is an American action adventure biographical film written and directed by James Gray, based on the 2009 book of the same name by David Grann. It describes real events about British explorer Percy Fawcett who made several attempts to find an ancient lost city in the Amazon despite being ridiculed by the scientific establishment who regard indigenous populations as "savages," the determined Fawcett, supported by his devoted wife Nina Fawcett, son Jack Fawcett and aide-de-camp Henry Costin, returned time and again to his beloved jungle in an attempt to prove his case, culminating in his mysterious disappearance in 1925 on an expedition. The cast include Charlie Hunnam as Colonel Percy Fawcett, Robert Pattinson as Corporal Henry Costin, Sienna Miller as Nina Fawcett and Tom Holland as Jack Fawcett. The Lost City Of Z is scheduled to be released 14th April.
The Fate Of The Furious (Fast 8):
Remember when fast and furious was about street racing? Well this upcoming American action movie which is the eighth and latest installment in The Fast and the Furious franchise isn't. The returning cast welcomes Charlize Theron (who plays Cipher, the latest villain to torment Dominic Toretto and his crew) and Helen Mirren who joins the cast as Magdalene Shaw after publicly lobbying for a role to satiate her real-life love of racing. Fast 8 has the usual cast of Vin Diesel, Dwayne Johnson, Michelle Rodriguez, Tyrese Gibson, Ludacris, Jordana Brewster, Kurt Russell, Elsa Pataky, Nathalie Emmanuel, Jason Statham, Scott Eastwood. The movie would be released 14th April and I'm definitely not the only one looking forward to it.
This upcoming 2017 American drama is about Frank Adler, a single man raising a child prodigy who is his spirited young niece Mary in a coastal town in Florida. Frank's plans for a normal school life for Mary are foiled when the seven-year-old's mathematical abilities come to the attention of Frank's formidable mother Evelyn whose plans for her granddaughter threaten to separate Frank and Mary. The movie stars Chris Evans (who ditches the patriotic dish to play another sort of superhero as a single parent…well guardian, actually), Mckenna Grace, Lindsay Duncan, Jenny Slate, Octavia Spencer and is set to be released 7th April.
Smurfs: The Lost Village:
This 2017 American 3D computer-animated adventure fantasy comedy will totally be unrelated to Sony's previous live-action/animated films as a mysterious map sets Smurfette and her best friends Brainy, Clumsy and Hefty on an exciting and thrilling race through the Forbidden Forest filled with magical creatures to find a mysterious lost village before the evil wizard Gargamel does. The movie has starstudded cast such as Demi Lovato as Smurfette, Mandy Patinkin as Papa Smurf, Joe Manganiello as Hefty Smurf, Jack McBrayer as Clumsy Smurf, Danny Pudi as Brainy Smurf , Rainn Wilson as Gargamel, Michelle Rodriguez as SmurfStorm, Ellie Kemper as SmurfBlossom, Ariel Winter as SmurfLily and Julia Roberts as SmurfWillow. Smurfs: The Lost Village is set to be released 7th April.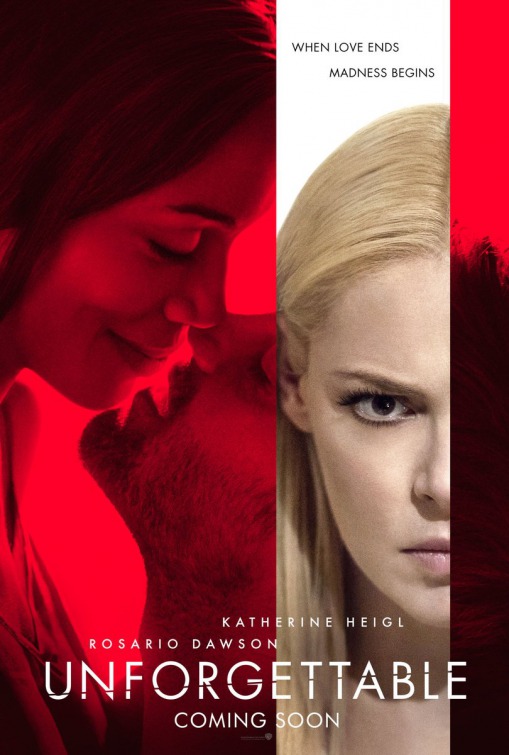 This upcoming American thriller is about Tessa Connover who is barely coping with the end of her marriage when her ex-husband, David, becomes happily engaged to Julia Banks and not only brings Julia into the home they once shared but also into the life of their daughter, Lilly. Julia believes she has finally met the man of her dreams, the man who can help her put her own troubled past behind her but Tessa's jealousy soon takes a pathological turn until she will stop at nothing to turn Julia's dream into her ultimate nightmare. The film stars Katherine Heigl, Rosario Dawson, Geoff Stults, Isabella Rice, and Cheryl Ladd. Unforgettable is scheduled to be released 21st April.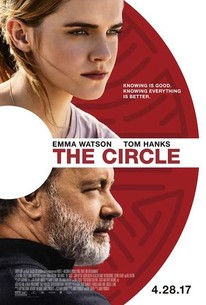 The Circle is an upcoming American modern thriller directed by James Ponsoldt written by James Ponsoldt and Dave Eggers which is based on Eggers' 2013 novel of the same name. It tells the story of Mae who is hired to work for the world's largest and most powerful tech & social media company and sees it as an opportunity of a lifetime. As she rises through the ranks, she is encouraged by the company's founder, Eamon Bailey to engage in a groundbreaking experiment that pushes the boundaries of privacy, ethics and ultimately her personal freedom. Her participation in the experiment, and every decision she makes begin to affect the lives and future of her friends, family and that of humanity. The movie stars Emma Watson, Tom Hanks, John Boyega, Karen Gillan, Ellar Coltrane, Patton Oswalt, Glenne Headly and Bill Paxton. The Circle is set to be released 28th April.
This is an upcoming Christian drama directed by Jon Gunn based on a true story that inspired the 1998 book of the same name by Lee Strobel. It follows a journalist, Lee Strobel who was exactly where he expected to be at work; on top. His award-winning investigative reporting recently earned him a promotion to legal editor at the ChicagoTribune but things weren't going nearly as well at home where his wife Leslie's newfound faith in Christ went against everything Lee believed-or didn't believe-as an avowed atheist. Utilizing his journalistic and legal training, he began a quest to debunk the claims of Christianity in order to save his crumbling marriage. The movie stars Mike Vogel, Erika Christensen, Faye Dunaway, Robert Forster  and would be released 7th April.
City of Tiny Lights is an upcoming British crime thriller directed by Pete Travis and written by Patrick Neate based on his 2005 novel of same name. It follows Tommy Akhtar, a cricket fan, devoted son and deadbeat private eye who emerges from another hangover when his next case walks through the door. Hooker Melody wants him to find her friend Natasha who has gone missing without warning but as he delves deeper into the case, Tommy's journey to uncover the truth leads him into the hidden layers of modern London, unlocking shocking secrets about past loves, friendships and family. The movie which trailer gives a nostalgic feeling for The Night Of stars Riz Ahmed, James Floyd, Billie Piper, Cush Jumbo, Roshan Seth and Antonio Aakeel.  City Of Tiny Lights would be released 7th April.
Desecration is scheduled to be released 21st April.
Okafor's Law is a 2016 Nigerian romantic comedy drama written, directed and produced by Omoni Oboli. It tells the story of Chucks, nicknamed by his friends as the Terminator, an ardent player with ladies whose quest is to prove this law to his friends as he must re-seduce three women (Ify , Tomi and Ejiro) over a 21-day period. The movie stars amazing talents such as Omoni Oboli, Ken Erics, Ufuoma McDermott, Blossom Chukwujekwu, Richard Mofe Damijo and Gabriel Afolayan. After a controversial setback on its release, Okafor's Law is now showing in cinemas nationwide.
Which are you looking forward to the most?