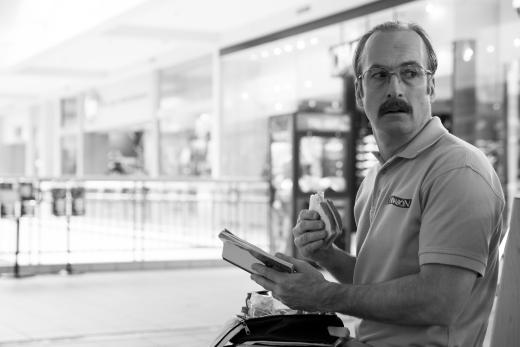 Hey guys! After two season of eccentric melodrama, TV's most lovable, fast-talking lawyer returned for the third season of Better Call Saul with the traditional season opener of a black and white catch-up on the life of Saul Goodman's life post-Breaking Bad.
We continued from last season's cliffhanger where Jimmy confessed his Xerox-based felony on tape to his brother Chuck. After Chuck convinced Jimmy he was calm and was not going to quit his firm as he had threatened last season, Jimmy stepped out to call Howard. The McGill brothers then turned Chuck's tinfoil man-cave back into an ordinary library and Jimmy found a book, The Adventures of Mabel, which prompted fond memories. Chuck later on told Jimmy he would not forget what he had done and assured him that he would pay.
There was a lengthy, almost wordless sequence of Mike Ehrmantraut who was on about finding out who tracked him to the desert and left the DON'T note on his windshield after an unseen person foiled his attempt on Hector Salamanca's life. He then took his car to a junkyard and tore his station wagon apart but came up empty. Later on, while waiting for a cab to leave the junkyard, a display of gas caps in the waiting room gave him an idea so he went back in, opened the threads away from the cap and found a device underneath.
Jimmy got back to the office while Kim had a meeting with an old lady and her daughter about the old lady's will. Jimmy asked to help but she told him to wait outside (which felt sort of awkward for him, especially after he got the old lady's name when Kim saw her and her daughter out). After that, they had a discussion about splitting clients and Kim asked Jimmy if he was okay with her taking on some of his which he agreed to but I really don't think he meant it.
Ernie stopped by at Chuck's to stock the pantry and accidentally played the recording aloud when he tried to help Chuck change the batteries. Chuck was visibly furious and managed to threaten poor Ernie in between his rants. Now we just have to wait to find out if Chuck's masterful manipulation can outweigh Ernie's loyalty to Jimmy.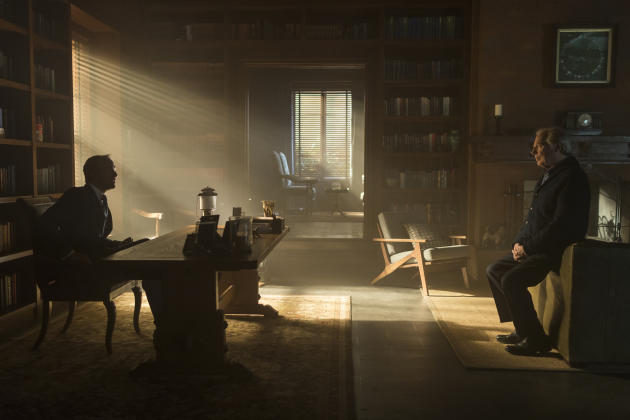 It's still unclear as to what Chuck has in mind for the tape but he played it for Howard, who said he now believed Jimmy screwed Chuck over (last season, it seemed like Chuck was crazy…well more crazy than usual when Jimmy secretly falsified the address information in the Mesa Verde files kept at Chuck's house) and pointed out that the recording would never hold up in court, to which Chuck agreed. He also stated that they could not play it for Mesa Verde as they would not even be allowed into the building. Chuck's grudge against Jimmy is definitely not going anywhere anytime soon and I guess he just needs the tape to have one over Jimmy later.
Back at his law office, Air Force captain Bauer (from last season's episode Fifi …you know, the one with fake war hero Theodore "Fudge" Talbot) realized he was deceived and he wanted the commercial they short on his base pulled of the air. After the both argued it out, he lost but left Jimmy with a warning that the wheel were gonna turn.
Kim Wexler was clearly feeling guilty over the Mesa Verde business. She was uncomfortable around Paige, who was still refused to believe the HHM address mess. Kim was also increasingly tense and resentful towards Jimmy. Later on, as he waited for her to finish with work so they could leave the office, she obsessively deleted and re-typed a semicolon in her brief. I'm curious to know what the full sentence was and why she just couldn't decide…that scene made me uneasy.
Mike had a 3 a.m. meeting with Caldera (the creepy underworld vet) and asked him to help get a radio-frequency beacon tracker ASAP. He then swapped the tracker from his car with the new one he got and drained the battery to force someone to come get it. The final scene of the episode showed Mike driving off into the night to find out who was able to figure out his plan and stop him. I foresee a fateful meeting between him and Gus Fring.
Below is the season teaser for a taste of what's to come…