Hi guys! Dominic Toretto and his multi-cultural crew (Dwayne Johnson, Michelle Rodriguez, Tyrese Gibson, Chris Bridges, and Nathalie Emmanuel) are back with the 8th installment to the Fast and Furious franchise and are showing no signs of stopping anytime soon as they have announced the possibility of a 9th and 10th installment to be released before 2021.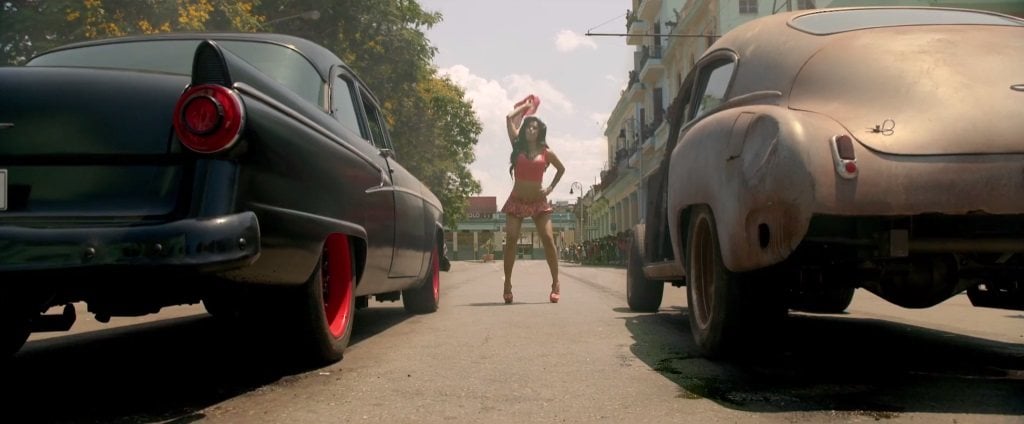 The movie opened with a classic Fast and Furious street race in Havana which Dom won by stripping down his cousin's junk of a car and giving it NOS. The car bursted into flames at a point and crashed into the ocean after crossing the finish line. This gave me the inspiration I needed to stay alert and enjoy the 2hrs 40mins action before me.
The villain was Cipher (played by Charlize Theron), a hacker with some serious technical prowess who blackmailed Dom into leaving the team and forcing him to betray everything he loved in order to protect the one thing he didn't know he had to help her steal some nuclear launch codes so she can hold the world hostage and get everything she wants.
So the rest of the team were brought together by Mr Nobody (Kurt Russell) and his sidekick Eric Reisner aka "Little Nobody" (played by Scott Eastwood). Roman (Tyrese Gibson) was continually in the spotlight with his ever-exciting juvenile punchlines. Deckard Shaw (played by Jason Statham) was forced to work along with the team because he also had a reason to bring Cipher down and we were introduced to his mother; Dame (played by Helen Mirren). Another nice addition to the movie was Cipher's right-hand man Rhoades (played by Game's of Thrones Kristofer Hivju).
It wouldn't be a Fast and Furious movie if there were no destruction of expensive cars (there was a scene where a waterfall of cars sent themselves off from a parking garage in order to join other "car zombies" controlled by Cipher), a Russian submarine, and use of high-grade weaponry (including an EMP device).
The love-hate bromance between Hobbs and Shaw were fun to watch and I hope we get to see more of that in the coming installments. Tej and Roman also gave us the comic bromance we've loved all these years and as usual, tried to win the heart of a lady. The Fate of the Furious also made a reference to Brian (Paul Walker) twice after his sad send-off in Furious 7.
My favourite scene (well I had loads…really, it was hard to pick) was when Shaw took out a room full of henchmen while carrying around a baby in a carrier and protecting the baby from extreme violence and noise with ear-protection devices. The Fate of the Furious definitely had its funny moments with just as much action as we have gotten used to and unexpected twists.
My rating would be a solid 8.9/10.
Below is the trailer for The Fate of the Furious…