Hey guys! Even though I have sort of given up on Empire, the show managed to give an interesting Ocean's 11 story this episode as Cookie gathered a team of allies to seek revenge on Giuliana and steal her secret weapon after she was banned from Leviticus Vegas by Lucious and Jamal was encouraged to delay his album so he won't have to compete with Inferno.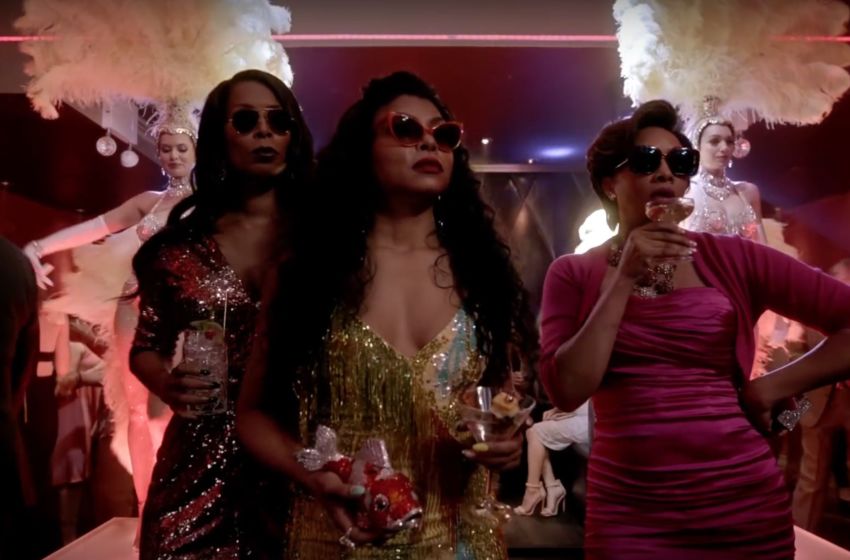 The episode began at Leviticus Vegas with Cookie and her sisters (Candace played by Vivica A. Fox and Carol played by Tasha Smith) strolling in like they owned the place but the security camera identified Cookie and Lucious was alerted while he and Giuliana tried to get into the good side of the gaming commissioner Charlotte (Eva Longoria returned after her brief debut on Love is a Smoke. Giuliana saw Cookie on the screen and told Lucious to handle it, which he did by going down to remind her that she was banned from the club in Vegas and had her removed but of course, Cookie made a huge scene as she walked out.
A flashback to two weeks earlier helped make a sense of the whole opening scene as we were taken back to the Lyons and their meeting about sticking together as a family when Lucious announced his plans to track down the right person to help them find Bella. Then he had a meeting with Charlotte and Giuliana where Giuliana told Charlotte Inferno was going to be the strip's Hamilton and we also learnt that Charlotte is Mormon, doesn't drink alcohol or coffee. When Charlotte left, Giuliana explained to Lucious and Thirsty that Mormons run the gaming commission so they had better not offend Charlotte. Thirsty noticed that Giuliana brought a handwritten financial ledger everywhere she went and asked her about them but she got angry and told Lucious that Thirsty was too sloppy to keep the feds out of their casino's business so Lucious went ahead to fire him. After everything poor Thirsty has done and been through for Lucious…not fair!
Lucious also fired their PR guy Steve Cho and replaced him with a Byron Moore whose first order of business was to tell Jamal to hold the release of When Cooke Met Lucious until after the Inferno hype died down but Jamal and Cookie were pissed. Cookie got more pissed when she found out Bryon was another recommendation from Giuliana. Then she found out that Giuliana and Lucious had banned her from Leviticus Vegas.
She ran into Thirsty on his way out and invited him over to her house for a get together which turned out to be a meeting with Andre, Jamal, Hakeem, Hakeem's friends, Porsha, Shine and Drop. Hakeem left because he was focused on finding Bella, Jamal left because he was focused on his album, Shine almost told them Giuliana shot her husband and left because he did not want to work with Andre who also left. Thirsty stayed back to help and told Cookie to get a team of her most loyal people which turned out to be her sisters Candace and Carol, Becky, and Porsha, Chicken, and Hakeem's friend Marcel. Becky was down because her budget had been slashed for more resources for the Inferno show. Tiana and Nessa's budgets had also been cut.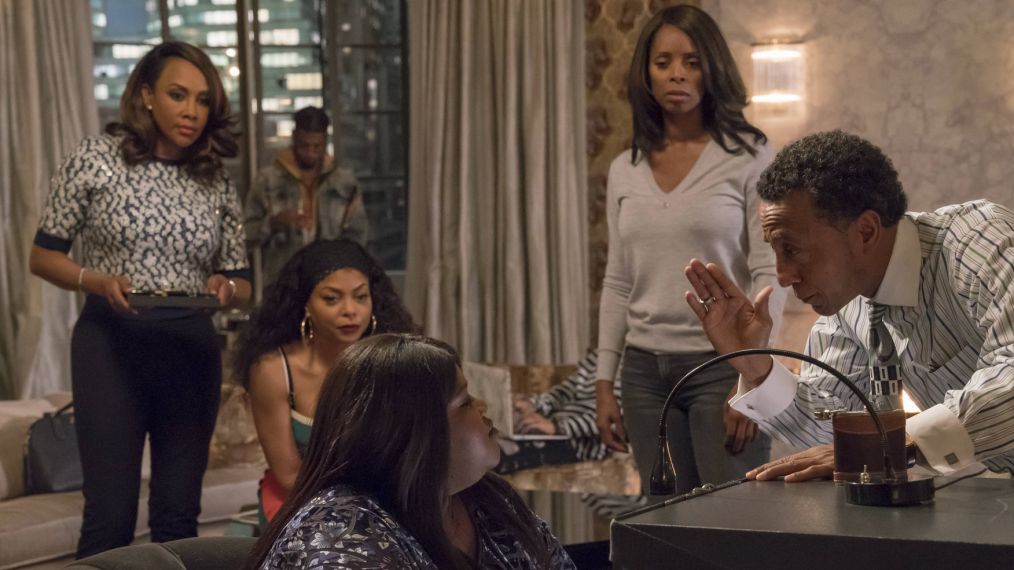 The plan was to steal Giuliana's ledgers from the safe at Leviticus Vegas and use it to expose her corruption to the gaming commissioner. Candace and her rich white husband who was skilled at gambling were to get the tour of the vault to find out the security code, Carol would distract the guard at the door, Cookie would cause a scene, Becky would crack the safe and Chicken, Porsha and Marcel would pose as workers at the club. Cookie and Thirsty's Vegas plan worked out fine, too fine if you ask me.
Lucious and Tariq reunited with their own plan. Tariq came over for lunch and Lucious realizes his mum had put glass in Tariq's meal. Lucious told Tariq he would give whatever he wanted if he used his resources to find Bella so Tariq did some digging around and brought in a document forger who helped create the paperwork mess that "misplaced" Bella. He wouldn't give up the information they needed immediately so Lucious and Tariq beat him for it as they bonded as brothers. Lucious apologized to Tariq because it took long for them to get there on his was out. I knew this moment that something was wrong or would go wrong! Later on, Tariq found Bella with a nanny going into the DuBois residence so he left Lucious a message and said he was on his way.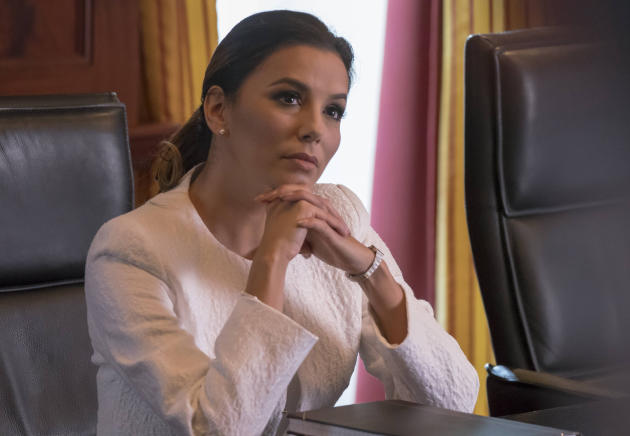 Cookie took the ledgers to Charlotte and even tried to bond with her about their children but Lucious strolled in with a bag, reminded Cookie that she left Hakeem in his time of need then handed the bag (which turned out to be full of cash) to Charlotte who accepted it. When Cookie and Lucious left, Charlotte told Andre (who had been lurking behind a curtain) that he had an interesting family. He took her hand to his chest and well, they made out.
Andre went over to Cookie's and told her not to give up on Vegas yet because he knew Charlotte was not loyal to his dad even though she took Lucious' money. He also revealed she was desperate to keep the thug element out of Vegas so they formulate a new plan to have thugs get out of control in Vegas on some Biggie and Pac cruise. Should be fun.
Lucious and Tariq sat in comfy chairs, trying to mend their relationship with Lucious even saying that when Bella finally got back home they would talk about how they were going to look after each other as a family. Tariq started to tell Lucious about what he found out, implying that Lucious was gonna need all the family he had when he found out where he found Bella but Leah shoved a knife (or a something) into the side of Tariq's neck and Tariq bled out on the floor without telling Lucious where he found Bella. I was already excited about how the family (plus Tariq) would go over to the DuBois to get their baby back. Dear Leah…why???
Like I said earlier, the episode was fun to watch. Here's the trailer for this season finale; Toil and Trouble, Part 2…