Happy new month guys! We're halfway through the year and the awesome movies just keep coming in. This month has a whole lot for movie lovers with an anticipated DC movie, remakes and reboots from different genres plus animations for kids and those young at heart. Here are some of the movies to look out for this June…
Tom Cruise stars in this upcoming reboot of The Mummy franchise as Nick Morton, a soldier of fortune who plunders ancient sites for timeless artifacts and sells them to the highest bidder. When he and his partner come under attack in the Middle East, the ensuing battle accidentally unearths Ahmanet, a betrayed Egyptian princess who was entombed under the desert for thousands of years. With her powers constantly evolving, Nick must stop the resurrected monster as she embarks on a furious rampage through the streets of London. The cast also includes Sofia Boutella, Annabelle Wallis, Jake Johnson, Courtney B. Vance, Marwan Kenzari and Russell Crowe. The Mummy is scheduled to be released 9th June.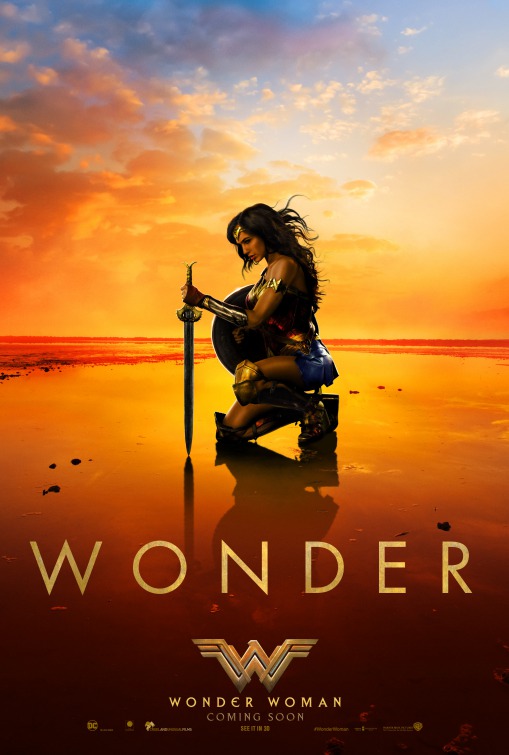 Gal Gadot stars as Wonder Woman which is scheduled to be released 2nd June.
All Eyez On Me is an upcoming American biographical drama which tells the true and untold story of the legendary rapper, actor, poet and activist Tupac Shakur. The movie follows Tupac from his early days in New York City to his evolution into being one of the world's most recognized and influential voices before his untimely death at the age of 25. The movie is titled after his 1996 fourth studio album of the same name and stars Demetrius Shipp Jr. as Tupac Shakur alongside Kat Graham, Lauren Cohan, Hill Harper, Jamal Woolard and Danai Gurira. The move is set to be released 16th June on what would have been Tupac's 46th birthday.
Transformers: The Last Knight:
Transformers: The Last Knight is an upcoming American science fiction action film is the fifth installment of the live-action Transformers film series and a direct sequel to 2014's Transformers: Age of Extinction. With humans are at war with the Transformers and Optimus Prime is gone, the key to saving the future lies buried in the secrets of the past and the hidden history of Transformers on Earth so now, it is up to the unlikely alliance of Cade Yeager, Bumblebee, an English lord and an Oxford professor to save the world. The movie was directed by Michael Bay and has Mark Wahlberg and Stanley Tucci reprising their roles from Age of Extinction alongside Josh Duhamel, Tyrese Gibson, and John Turturro from the first three movies. It also stars Laura Haddock, Isabela Moner and Anthony Hopkins. The movie is set to be released on 21st June.
Captain Underpants: The First Epic Movie:
Captain Underpants: The First Epic Movie is an American animated superhero comedy based on the worldwide sensation and bestselling children novel series of the same name by Dav Pilkey. This comedy for the entire family tells the story of two overly imaginative pranksters named George Beard and Harold Hutchins who hypnotize their mean-spirited principal Mr. Krupp into thinking he's a ridiculously enthusiastic, incredibly dimwitted superhero named Captain Underpants. The movie stars the voices of Ed Helms, Kevin Hart, Thomas Middleditch, Nick Kroll, Jordan Peele and Kristen Schaal. Captain Underpants: The First Epic Movie is set to be released 2nd June.
Baby Driver would be available from 28th June.
Isoken is set to hit cinemas across Nigeria from 16th June.
Despicable Me 3 is an animated comedy which will be the third installment in the Despicable Me series and the sequel to Despicable Me 2 (2013). Gru and his wife Lucy must stop former '80s child star Balthazar Bratt from achieving world domination. It stars the voices of Steve Carell in a dual role as Gru and Dru (Gru's twin brother), Kristen Wiig, Trey Parker, Miranda Cosgrove, Dana Gaier and Nev Scharrel. The movie is directed by Pierre Coffin (who also voices the Minions) and Kyle Balda, and co-directed by Eric Guillon. Despicable Me 3 is scheduled to be released 30th June.
Rough Night is an edgy R-rated comedy about five best friends from college who reunite 10 years later for a wild bachelorette weekend in Miami. Their hard partying takes a hilariously dark turn when they accidentally kill a male stripper. Amidst the craziness of trying to cover it up, they're ultimately brought closer together when it matters most. The movie stars Scarlett Johansson, Kate McKinnon, Jillian Bell, Ilana Glazer, and Zoe Kravitz. Rough Night is set to be released 16th June.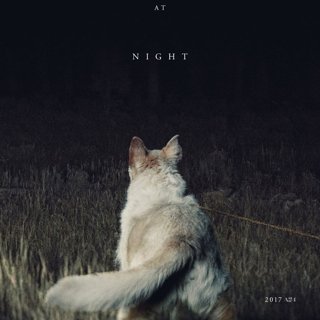 It Comes At Night is an American psychological horror movie which follows a man as he learns that the evil stalking his family home may be only a prelude to horrors that come from within. Safe within a desolate home which he established with his wife and son until the arrival of a desperate young family seeking refuge. Despite the best intentions of both families, paranoia and mistrust boil over as the horrors outside creep ever-closer, awakening something hidden and monstrous within him as he learns that the protection of his family comes at the cost of his soul. This horror movie stars Joel Edgerton, Christopher Abbott, Carmen Ejogo, Kelvin Harrison Jr., and Riley Keough and is set to be released 9th June.
Cars 3 is an upcoming American animated comedy which is the third installment in the Cars franchise, a sequel to Cars 2 (2011) and a threequel to Cars (2006). The movie follows Lightning McQueen as he returns to the racetrack to take on a younger rival. Cars 3 stars the voices of Owen Wilson, Cristela Alonzo and Armie Hammer. The move is set to be released 16th June.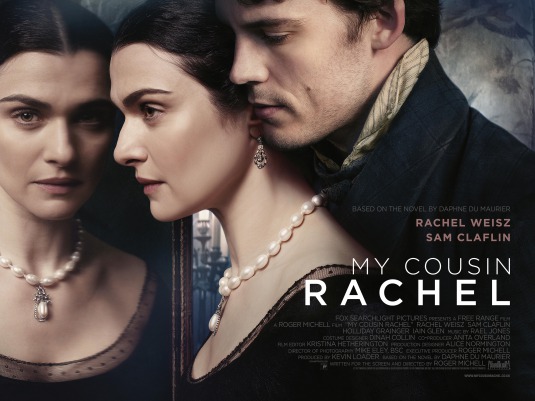 My Cousin Rachel is an upcoming American-British dark romantic movie, based upon the 1951 novel of the same name by Daphne du Maurier, which tells the story of a young Englishman who plots revenge against his mysterious, beautiful cousin, believing that she murdered his guardian. But his feelings become complicated as he finds himself falling under the enchanting spell of her charms. The movie stars Rachel Weisz, Sam Claflin, Iain Glen and Holliday Grainger and is scheduled to be released on 9th June.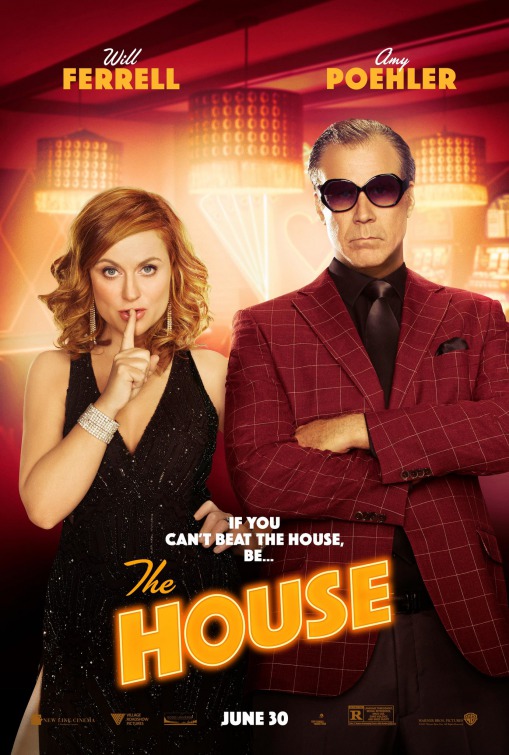 The House is set to be released 30th June.
10 Days in Sun City was shot in Sun City, Johannesburg and Lagos as the hilarious star-studded comedy movie follows another adventure of Akpos. The movie features A-list movie stars from Nigeria such as Richard Mofe-Damijo, Adesua Etomi, Mercy Johnson, Falz The Bahd Guy, 2Baba Idibia, Gbenro Ajibade, Fathia Balogun, Uti Nwachukwu, Yvonne Jegede, Alexx Ekubo, Hollywood actor Miguel Nunez Jr. and an amazing South Africa cast that includes the sensational Amanda Du Pont, comedienne Thenjiwe Moseley and Celeste Ntuli. The movie is set to hit cinemas across Nigeria and South Africa from June 23.
Roti tells the story of how years after a couple loses their son called Roti to a brief illness, the wife, Diane suddenly sees a boy called Juwon who is an exact replica of her dead son walking leisurely home from a different school and living an entirely different life. After discovering that Juwon is not a reincarnation of Roti, she is washed anew by grief and soon descends into depression and consequent hysteria. The movie features Kate Henshaw, Kunle Afolayan, Toyin Oshinaike, Fathia Balogun and Darimisire Afolayan and is set to be released 30th June.