Hey guys! Its the second half of the year already (how time flies!) and as usual, I've made a short list of movies you have to see this month…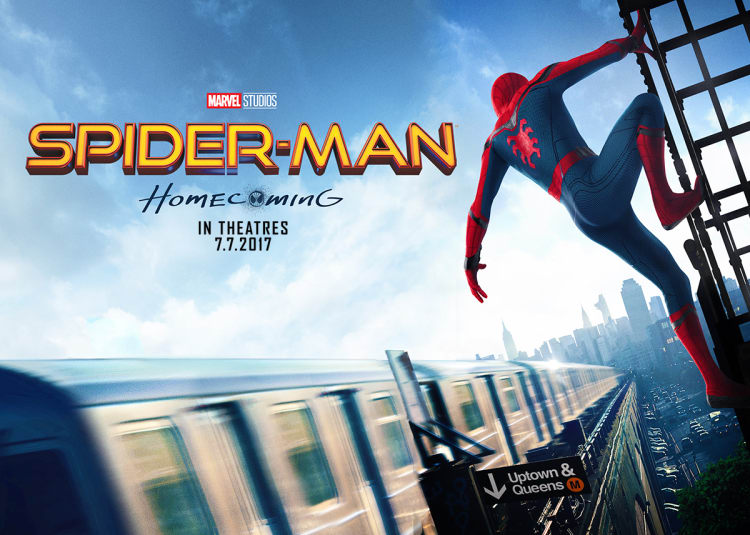 Spider-Man: Homecoming is a 2017 American superhero movie based on the Marvel Comics character Spider-Man (real name Peter Parker) who tries to balance high school life with being the hero Spider-Man as he faces the Vulture. The movie stars Tom Holland, Michael Keaton, Jon Favreau, Donald Glover, Zendaya, Jacob Batalon, Laura Harrier, Tyne Daly, Marisa Tomei, and Robert Downey Jr. After so many teasers and trailers, we would finally get to see the superhero movie from 7th July.
A Ghost Story is a 2017 American drama written and directed by David Lowery about a recently deceased, a white-sheeted ghost who returns to his suburban home to console his bereft wife only to find that in his spectral state he has become unstuck in time and is forced to watch passively as the life he knew and the woman he loves slowly slip away. It stars Casey Affleck and Rooney Mara, Will Oldham, Sonia Acevedo, Rob Zabrecky, and Liz Franke. This not-so-scary movie is scheduled to "haunt" you from 7th July.
War For The Planet Of The Apes:
War for the Planet of the Apes is an upcoming American science fiction which is a sequel to the 2014 Dawn of the Planet of the Apes and the third installment in the Planet of the Apes reboot series. This sequel has Caesar and his apes forced into a deadly conflict with an army of humans led by a ruthless Colonel but after the apes suffer unimaginable losses, Caesar wrestles with his darker instincts and begins his own mythic quest to avenge his kind. As the journey finally brings them face to face, Caesar and the Colonel are pitted against each other in an epic battle that will determine the fate of both their species and the future of the planet. The movie stars Andy Serkis, Woody Harrelson, Steve Zahn, Amiah Miller, Karin Konoval, Judy Greer, Terry Notary and is scheduled to be released 14th July.
Wish Upon is an upcoming American supernatural horror film from the director of Annabelle; John R. Leonetti, about 17-year-old Clare Shannon who barely survives the hell that is high school so when her dad gifted her an old music box with an inscription that promised to grant the owner's wishes, she figured there was nothing to lose. Clare made her first wish and to her surprise, it came true. Before long, she finally had it all: money, popularity and her dream boy. Everything seemed perfect until the people closest to her begin to die in gruesome and twisted ways so she has to get rid of the box before it costs her and everyone she loves the ultimate price. Wish Upon stars Joey King, Ryan Phillipe, Ki Hong Lee, Shannon Purser, Sydney Park and Sherilyn Fenn. The movie is set to be released 14th July.
Alter Ego is set to be released 21st July.
Girls Trip is an upcoming romantic comedy from the director of The Best Man Holiday; Malcolm D. Lee and the producer of Ride Along; Will Packer, that follows four lifelong friends as they travel to New Orleans for the annual Essence Festival, sisterhoods are rekindled, wild sides are rediscovered, and there's enough dancing, drinking, brawling and romancing. The cast include strong talents such as Regina Hall, Queen Latifah, Tiffany Haddish, Jada Pinkett Smith, Larenz Tate and Mike Colter. Girls Trip is to be released 21st July.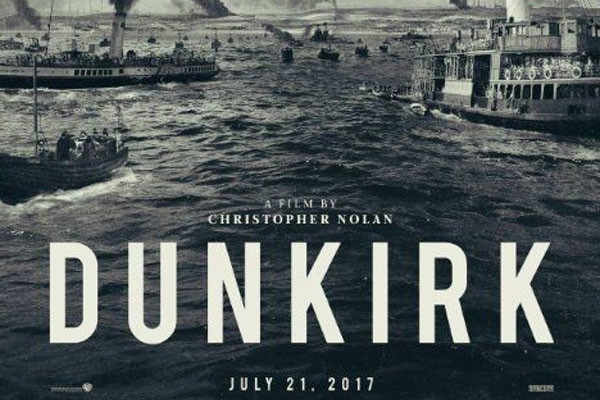 Dunkirk is an upcoming war movie directed by Christopher Nolan based on World War II about the evacuation of Allied troops from Britain, Belgium, Canada, and France who were surrounded by the German Army on the beaches of Dunkirk between 26th May and 4th June 1940, during the early stages of the Second World War. The cast include stars like Fionn Whitehead, Tom Glynn-Carney, Jack Lowden, Harry Styles, Aneurin Barnard, James D'Arcy, Barry Keoghan, Kenneth Branagh, Cillian Murphy, Mark Rylance, and Tom Hardy. Dunkirk is scheduled to be released on 21st July.
Ajuwaya- The Haunted Village:
Ajuwaya- The Haunted Village is a Nigerian horror movie that follows the story of six youth corpers who were posted to a remote village in Osun state, Nigeria for their youth service and unwittingly awaken an age-long evil. The movie features an amazing cast that includes Timini Egbuson, Lanre Hassan, Etinosa Idemudia, Kemi Lala Akindoju, Rahama Sadau and many more. Ajuwaya- the Haunted Village is scheduled to hit the cinemas nationwide from 7th July.
Valerian and the City of a Thousand Planets:
This upcoming science fiction action-adventure is based on the French science fiction comics series Valérian and Laureline, written by Pierre Christin and illustrated by Jean-Claude Mézières about a team of special operatives Valerian and Laureline who are charged with maintaining order throughout the human territories in the 28th century. Under assignment from the Minister of Defense, the two embark on a mission to the astonishing city of Alpha; an ever-expanding metropolis where species from all over the universe have converged over centuries to share knowledge, intelligence and cultures with each other but there is a mystery at the center of Alpha, a dark force which threatens the peaceful existence of the City of a Thousand Planets and they must race to identify the marauding menace and safeguard not just Alpha, but the future of the universe. The movie stars Dane DeHaan, Cara Delevingne, Clive Owen, Rihanna, Ethan Hawke, Herbie Hancock, Kris Wu, Rutger Haue and is to be released 21st July.
Atomic Blonde is an action spy thriller based on Antony Johnston and Sam Hart's 2012 graphic novel The Coldest City, which revolves around a spy who has to find a list of double agents who are being smuggled into the West. A top-level spy for MI6; Lorraine Broughton, is dispatched to Berlin to take down a ruthless espionage ring that has just killed an undercover agent for reasons unknown. She is ordered to cooperate with Berlin station chief David Percival, and both form an uneasy alliance, unleashing their full arsenal of skills in pursuing a threat that jeopardizes the West's entire intelligence operation. The amazing cast include Charlize Theron, James McAvoy, John Goodman, Til Schweiger, Eddie Marsan, Sofia Boutella, and Toby Jones. Atomic Blonde is scheduled to be released 28th July.
This upcoming animated comedy takes place in Textopolis, a world inside a smartphone that's inhabited by various emojis. There, an emoji named Gene is ashamed that he has multiple facial expressions while his colleagues only have one each so he embarks on a quest to be like everyone else. The movie star the voices of T.J. Miller, Anna Faris, James Corden, Patrick Stewart, Maya Rudolph, Steven Wright, Rob Riggle, Jennifer Coolidge, Jake T. Austin, Sofia Vergara, and Christina Aguilera. Emoji Movie is set to be released 28th July.
What movie(s) are you most excited to see this month?