Hey guys! August is an interesting time at the cinema as it represents the awkward bridge from crowd-pleasing blockbusters to prestige films gunning for Oscar gold. There are quite a lot to offer especially for the moviegoers who are looking to expand their cinematic horizons so here's a list of notable titles to anticipate this month of August…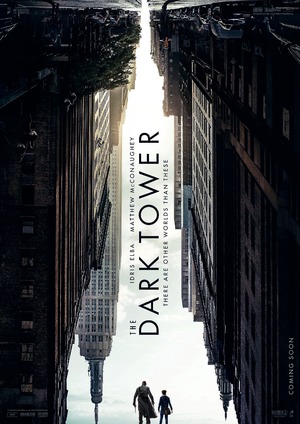 The Dark Tower is latest of Stephen King's projects which stars Idris Elba and Matthew McConaughey. The last Gunslinger, Roland Deschain (Idris Elba), has been locked in an eternal battle with Walter O'Dim, also known as the Man in Black (Matthew McConaughey), determined to prevent him from toppling the Dark Tower, which holds the universe together. With the fate of the worlds at stake, good and evil will collide in the ultimate battle as only Roland can defend the Tower from the Man in Black. The Dark Tower is scheduled to be released 4th Aug.
Kidnap tells the story of a typical afternoon in the park that turns into a nightmare for single mom Karla Dyson (played by Halle Berry) when her son suddenly disappears. Without a cell phone and knowing she has no time to wait for police help, she jumps in her own car and sets off in pursuit of the kidnappers. A relentless, edge-of-your seat chase ensues, where Karla must risk everything to not lose sight of her son. Kidnap which is Halle Berry's first leading role in a major movie in four years would be out 4th August.
Wind River is a chilling thriller that follows a rookie FBI agent (Elizabeth Olsen) who teams up with a local game tracker with deep community ties and a haunted past (Jeremy Renner) to investigate the murder of a local girl on a remote Native American Reservation in the hopes of solving her mysterious death. The movie is written and directed by Taylor Sheridan and also stars Gil Birmingham, Jon Bernthal, Julia Jones, Kelsey Asbille, and James Jordan. Wind River is set to be released 4th August.
Annabelle: Creation is a supernatural horror movie that is a prequel to 2014's Annabelle and the fourth film in The Conjuring movie series which tells the story behind the origin of the possessed Annabelle doll. This movie directed by David F. Sandberg follows a couple who are still grieving the death of their daughter and then take in children from a local orphanage, but the family are soon terrorized by a demented doll known as Annabelle. Annabelle: Creation stars Anthony LaPaglia, Miranda Otto, Stephanie Sigman, Talitha Bateman, Lulu Wilson and is to be released 11th August.
The Glass Castle is a remarkable story of unconditional love. Brie Larson brings Jeannette Walls' autobiography to life as a young woman who, influenced by the joyfully wild nature of her deeply dysfunctional father (Woody Harrelson) and her artist mother (Naomi Watts), found the fiery determination to carve out a successful life on her own terms.
Good Time is a crime-drama that follows Constantine Nikas (Robert Pattinson) as he embarks on a twisted odyssey through New York City's underworld in an increasingly desperate-and dangerous-attempt to get his younger brother out of jail after a botched bank robbery landed his brother in prison. Over the course of one adrenalized night, Constantine finds himself on a mad descent into violence and mayhem as he races against the clock to save his brother and himself, knowing their lives hang in the balance. Good Time stars Robert Pattinson, Barkhad Abdi, Jennifer Jason Leigh and is scheduled for release 11th August.
The Only Living Boy In New York:
The Only Living Boy In New York is set to be released 11th August.
The Hitman's Bodyguard is an action comedy that follows the world's top protection agent (Ryan Reynolds) as he is called upon to guard the life of his mortal enemy, one of the world's most notorious hitmen (Samuel L. Jackson). The relentless bodyguard and manipulative assassin have been on the opposite end of the bullet for years and are thrown together for a wildly outrageous 24 hours. The Hitman's Bodyguard also stars Gary Oldman, Élodie Yung, Salma Hayek and is to be released 18th August.
Logan Lucky is a heist comedy about siblings Jimmy, Mellie and Clyde Logan who are trying to reverse a family curse so they set out to execute an elaborate robbery during the legendary Coca-Cola 600 race at the Charlotte Motor Speedway in Concord, North Carolina during Memorial Day weekend. It features an ensemble cast consisting of Adam Driver, Channing Tatum, Riley Keough, Daniel Craig, Seth MacFarlane, Katie Holmes, Hilary Swank, Katherine Waterston and Sebastian Stan. Logan Lucky is scheduled to be released 18th August.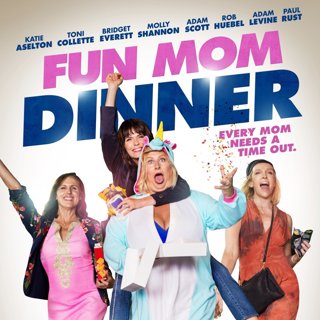 Fun Mom Dinner follows four moms whose only common ground is their kids' preschool class who then decide to get together for a harmless "fun mom dinner". The night begins as a disaster but the combination of alcohol, karaoke, and a cute bartender, leads to an unforgettable night where these seemingly different women realize they have more in common than motherhood and men. Fun Mom Dinner stars Katie Aselton, Toni Collette, Bridget Everett, Molly Shannon, Adam Scott, Adam Levine and is to be released 4th August.
Banana Island Ghost tells the story of a ghost who is scared to go to heaven because he doesn't have a soulmate so he convinces God to give him three days to fall in love. He is paired with Ijeoma who will do anything to save her father's house in Banana Island from the bank coming to reclaim it in three days. The two of them must first survive each other, then learn to work together, and eventually fall in love to see their destinies unfold. The movie features a cast that includes Patrick Diabuah, Chigul, Saidi Balogun, Tomiwa Edun, Bimbo Manuel, Ali Nuhu and Uche Jombo. Banana Island Ghost is set to hit cinemas from 4th August.
Nut Job 2: Nutty By Nature
Nut Job 2: Nutty By Nature is the sequel to the 2014 film The Nut Job that introduced us to Surly Squirrel and the gang. Once again we are in Oakton where the evil mayor has decided to bulldoze Liberty Park and build a dangerous amusement park in its place. Surly and his ragtag group of animal friends band together to save their home, defeat the mayor, and take back the park. THE NUT JOB 2 features the voice talent of Will Arnett, Katherine Heigl, Jackie Chan, Peter Stormare, Bobby Cannavale, Isabela Moner, Maya Rudolph, Jeff Dunham, Gabriel Iglesias and Bobby Moynihan. This animated comedy is set for release by 11th August.
Leap! is about an 11 year old orphan, Félicie who has one dream; to go to Paris and become a dancer. Her best friend Victor, an imaginative but exhausting boy with a passion for creating, has a dream of his own; to become a famous inventor. In a leap of faith, Victor and Félicie leave their orphanage in pursuit of their passions. The animated musical adventure comedy stars the voices of Elle Fanning, Dane DeHaan, Maddie Ziegler, Carly Rae Jepsen and is set to be released 25th August.
Ingrid Goes West follows Ingrid Thorburn who is an unhinged social media stalker with a history of confusing likes for meaningful relationships. Taylor Sloane is an Instagram-famous influencer whose perfectly curated, boho-chic lifestyle becomes Ingrid's latest obsession. When Ingrid moves to LA and manages to insinuate herself into the social media star's life, their relationship quickly goes from #BFF to #WTF. Ingrid Goes West  is a savagely hilarious dark comedy that satirizes the modern world of social media and proves that being #perfect isn't all it's cracked up to be. The comedy-drama stars Aubrey Plaza, Elizabeth Olsen, Billy Magnussen, Wyatt Russell, Pom Klementieff, O'Shea Jackson Jr and is scheduled to be released 11th August.