Hey guys, it's September! This month starts strong with two big-budget horror movies and ends with the latest from Tom Cruise and an inventive animated feature. The cinema is about to become the place to be so follow my advice as I took the liberty of rounding up the best looking movies (its quite a long list) coming to you in September 2017, that way you won't miss out on anything.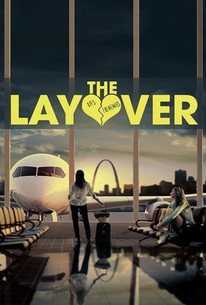 The Layover is a roadtrip comedy which follows the drama when two single best friends decide to take a tropical vacation to escape the stress of their lives but their plane is rerouted due to a hurricane warning and now they find themselves competing for the same guy they met on the plane during an extended layover in St. Louis. This comedy is directed by William H. Macy (Shameless) and stars Alexandra Daddario, Kate Upton, Matt Barr, Matt L. Jones, Rob Corddry, Kal Penn, Molly Shannon, and William H. Macy. The Layover is set to be released 1st September.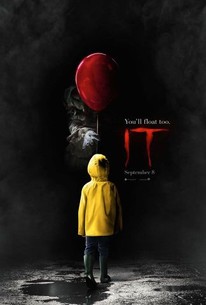 IT is based hugely on the popular Stephen King novel of the same name which has terrified readers for decades. When children begin to disappear in the town of Derry, Maine, a group of outcast preteens known as "The Losers Club" are faced with their biggest fears when they square off against an evil clown named Pennywise, whose history of murder and violence dates back for centuries. This upcoming horror movie stars Jaeden Lieberher, Bill Skarsgård, Jeremy Ray Taylor, Sophia Lillis, Finn Wolfhard, Wyatt Oleff, Chosen Jacobs, Jack Dylan Grazer, Nicholas Hamilton, Jackson Robert Scott and is scheduled for release by 8th September.
Home Again is a modern romantic comedy about a single mom (Alice) who decides to start over by moving back to her hometown of Los Angeles with her two young daughters. During a night out on her 40th birthday, she meets three aspiring filmmakers who happen to be in need of a place to live and agrees to let the guys stay in her guest house temporarily, but the arrangement ends up unfolding in unexpected ways. Her unlikely new family and new romance comes to a crashing halt when her ex-husband shows up, suitcase in hand. The cast includes amazing talent such as Reese Witherspoon, Nat Wolff, Jon Rudnitsky, Pico Alexander, Michael Sheen and Candice Bergen. Home Again would be released 8th September.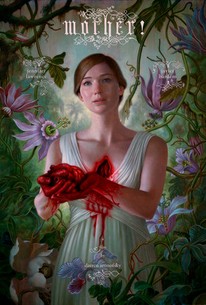 Mother! is a psychological horror which follows a young woman whose tranquil life with her husband at their country home is disrupted by the arrival of a mysterious couple as the couple's relationship is tested. Jennifer Lawrence, Javier Bardem, Ed Harris and Michelle Pfeiffer star in this riveting thriller about love, devotion and sacrifice that is scheduled to be released 15th September.
Kingsman: The Golden Circle: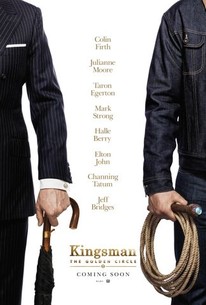 Kingsman: The Golden Circle is set to be released 22nd September.
What Lies Within is a Nigerian drama thriller which reports 24 hours in the life of a happily married woman and her pregnant sister-in-law who are unwittingly thrust into the center of an incident that could have far reaching consequences on their lives and those of their loved ones. The movie is written by Pat Utomi and directed by Vanessa Nzediegwu with an ensemble cast of Michelle Dede, Paul Utomi, Ebele Okaro, Kiki Omeili, Okey Uzoeshi, Vanessa Nzediegwu, Ken Erics, Odenike and Tope Tedela. What Lies Within is scheduled for release by 8th September.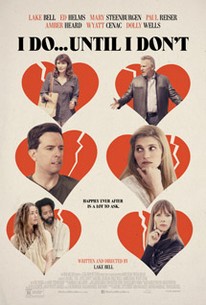 I Do…Until I Don't follows three couples stuck in the web of a jaded filmmaker looking to prove that marriage should be a seven-year contract with an option to renew. This comedy has an all-star cast of Lake Bell (who also wrote and directed the movie), Ed Helms, Mary Steenburgen, Paul Reiser, Wyatt Cenac, and Dolly Wells. The movie is set for a September 1 release.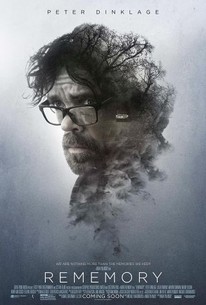 Rememory explores the unexplained death of Gordon Dunn, a visionary scientific pioneer whose body was found shortly after the unveiling of his newest work: a device able to extract, record and play a person's memories. Gordon's wife, Carolyn retreats into her house and cuts off contact with the outside world until a mysterious man shows up. After stealing the machine, he uses it to try and solve the mystery, beginning an investigation of memories that lead him to unexpected and dangerous places. The science fiction drama is directed by Mark Palansky with a cast that includes Peter Dinklage, Julia Ormond, Anton Yelchin, Henry Ian Cusick, Gracyn Shinyei and Colin Lawrence. Rememory is scheduled to be released 8th September.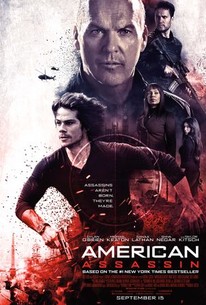 American Assassin is based on Vince Flynn's 2010 novel of the same name and follows the rise of Mitch Rapp, a CIA black ops recruit under the instruction of Cold War veteran Stan Hurley. The pair are then enlisted by CIA Deputy Director Irene Kennedy to investigate a wave of apparently random attacks on both military and civilian targets. Together the three discover a pattern in the violence leading them to a joint mission with a lethal Turkish agent to stop a mysterious operative hell bent on starting a World War in the Middle East. This action thriller stars Dylan O'Brien, Michael Keaton, Sanaa Lathan, Shiva Negar, and Taylor Kitsch and will be released 15th September.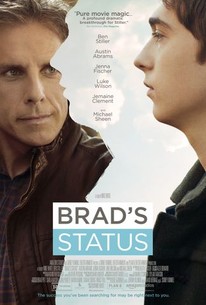 Brad's Status is a comedy which follows Brad Sloan who accompanies his college bound son to the East Coast and the visit triggers a crisis of confidence. Although Brad has a satisfying career and a comfortable life in suburban Sacramento where he lives with his sweet-natured wife, Melanie, and their musical prodigy son, Troy, it's not quite what he imagined during his college glory days. Showing Troy around Boston, where Brad also went to university, he can't help comparing his life with those of his four best college friends: a Hollywood bigshot, a hedge fund founder, a tech entrepreneur, and a political pundit and bestselling author but when circumstances force him to reconnect with his former friends, Brad begins to question whether he has really failed or is, in some ways at least, the most successful of them all. The cast include Ben Stiller, Michael Sheen, Jenna Fischer, Luke Wilson, Austin Abrams and is scheduled to be released 15th September.
Literally, Right Before Aaron: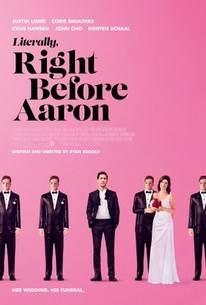 Literally, Right Before Aaron is scheduled for release by 29th September.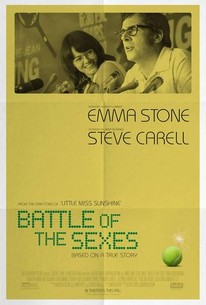 Battle of the Sexes is a sports comedy-drama loosely based on the 1973 tennis match between women's World #1 Billie Jean King and ex-men's-champ and serial hustler Bobby Riggs. The rivalry between them kicked into high gear but off-court, each was fighting more personal and complex battles as the fiercely private King was not only championing for equality, but also struggling to come to terms with her own sexuality, as her friendship with Marilyn Barnett developed and Riggs, one of the first self-made media-age celebrities, wrestled with his gambling demons, at the expense of his family and wife Priscilla. The movie stars Emma Stone and Steve Carell as King and Riggs, respectively and also Andrea Riseborough, Elisabeth Shue, Austin Stowell, Sarah Silverman and is scheduled to be released 22nd September.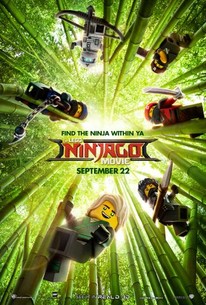 The Lego Ninjago Movie is an animated action-comedy martial arts movie based on the Lego Ninjago toy line which follows six teenagers living in the far-away land of Ninjago who find themselves hired and trained by an old ninja master named Wu, to become ninjas who protect the capital city at night from monsters sent by Lord Garmadon, a warlord seeking to conquer Ninjago, while using a variety of vehicles and dragons to aid them. Meanwhile, Lloyd Garmadon, the group's Green Ninja, begins asking his mother questions about his father, and soon finds himself struggling to accept the truth that Lord Garmadon is his father, as a new threat soon emerges to endanger Ninjago. The movie will star the voices of Dave Franco, Justin Theroux, Michael Peña, Kumail Nanjiani, Abbi Jacobson, Zach Woods, Fred Armisen, Olivia Munn and Jackie Chan, and is scheduled to be released 22nd September.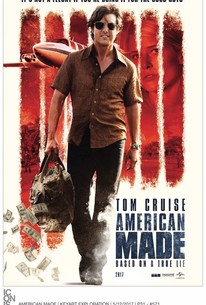 American Made is a biographical crime movie about Barry Seal, a TWA pilot, who is recruited by the CIA to provide reconnaissance on the burgeoning communist threat in Central America and soon finds himself in charge of one of the biggest covert CIA operations in the history of the United States that spawned the birth of the Medellin cartel in the 1980s and eventually almost brought down the Reagan White House with the Iran Contra scandal. American Made stars Tom Cruise, Domhnall Gleeson, Jayma Mays, Jesse Plemons, Sarah Wright and is set to be released 29th September.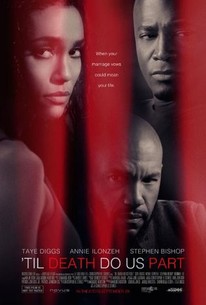 'Til Death Do Us Part is a psychological thriller about Michael & Madison Roland who had planned to spend the rest of their lives together until one day Michael's controlling ways turned their perfect marriage into an abusive roller-coaster no woman could survive. With the help of her best friend, Madison decides to get away, after adopting a new identity, she meets Alex Stone and learns to love again until Michael discovers her whereabouts and recreates the nightmare she once lived all over again. The movie stars Annie Ilonzeh, Stephen Bishop, Taye Diggs, Malik Yoba, Robinne Lee and would be released 29th September.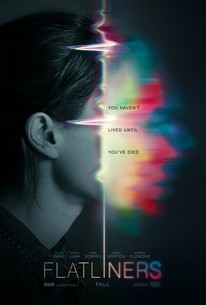 Flatliners is scheduled to be released 29th September.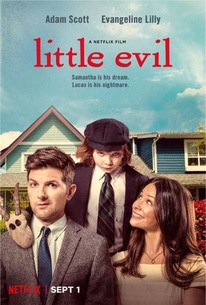 Little Evil is set for release by 1st September.
I told you it was a long list…which are you looking forward to?