Hey guys! The Blacklist was renewed by NBC for its 5th season and will be back very soon! Even though the attempted spin-off; Blacklist: Redemption didn't make it, the original show will be back with 22 brand new episodes that already got me excited.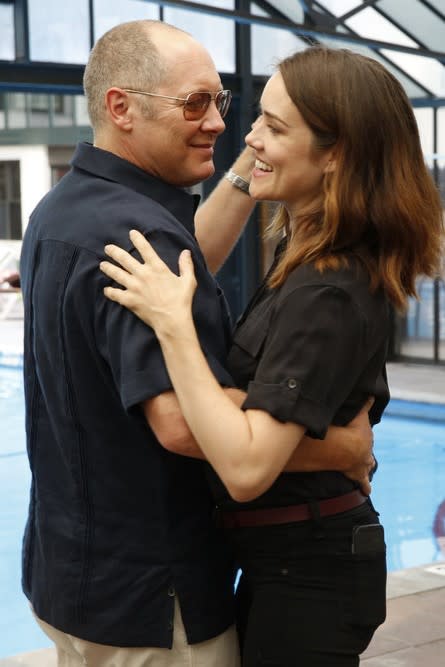 The Blacklist season 5 would start with Reddington having to rebuild his empire after last season ended with the suicide of Mr. Kaplan (who already destroyed Red's empire) leaving Elizabeth Keen safe and Reddington broke as he literally lost everything to save her. Also, Liz now knows that Red is her father and is terrified of becoming him. She knows she has dark, violent tendencies in her DNA but sticks to the idea that she's a good cop.
The amazing cast which includes James Spader, Meagan Boone, Diego Klattenhoff, Harry Lennix, Ryan Eggold, Amir Arison, Mozhan Marno, Hisham Tawfiq would return with Aida Turturro and Michael Aronov joining the series. However, Enrique Murciano who recurred last season as FBI agent Julian Gale, would not return. The 5th season of The Blacklist is scheduled to begin 27th September.