Hi guys! Its almost the end of the year but the movie industry isn't ready to give us a break on amazing movies so I have put together a shortlist of movies to look out for. From superhero movies to Christmas movies, here are some movies you just have to see this month…
Thor: Ragnarok is a 2017 Marvel superhero movie which is the sequel to 2011's Thor and 2013's Thor: The Dark World and the seventeenth film of the Marvel Cinematic Universe. In this movie, Thor is imprisoned on the other side of the universe without his mighty hammer and finds himself in a race against time to get back to Asgard to stop Ragnarok; the destruction of his home-world and the end of Asgardian civilization at the hands of an all-powerful new threat; the ruthless Hela but first he must survive a deadly gladiatorial contest that pits him against his former ally and fellow Avenger; the Incredible Hulk. Thor: Ragnarok stars Chris Hemsworth as Thor alongside Tom Hiddleston, Cate Blanchett, Idris Elba, Jeff Goldblum, Tessa Thompson, Karl Urban, Mark Ruffalo, and Anthony Hopkins and is set to be released 3rd November.
Justice League is an upcoming DC superhero movie which is the fifth installment in the DC Extended Universe. Bruce Wayne enlists the help of his newfound ally, Diana Prince to face a greater enemy together and work to find and recruit a team of meta-humans to stand against this newly awakened threat. Despite the formation of this unprecedented league of heroes: Batman, Wonder Woman, Aquaman, Cyborg and The Flash, it may already be too late to save the planet from an assault of catastrophic proportions. The movie features an ensemble cast that includes Ben Affleck, Henry Cavill, Amy Adams, Gal Gadot, Ezra Miller, Jason Momoa, Ray Fisher, Jeremy Irons, Diane Lane, Connie Nielsen, and J. K. Simmons. and will be released 17th November.
A Bad Moms Christmas is to be released 1st November.
Last Flag Flying is a comedy-drama based on a 2005 novel of the same name by Darryl Ponicsan. The movie is set in 2003, 30 years after they served together in the Vietnam War, former Navy Corps medic Richard "Doc" Shepherd re-unites with Former Marines Sal and Richard Mueller on a different type of mission: to bury Doc's son, a young Marine killed in the Iraq War. Doc decides to forgo a burial at Arlington Cemetery and, with the help of his old buddies, takes the casket on a bittersweet trip up the East Coast to his home in suburban New Hampshire. Along the way, Doc, Sal and Mueller reminisce and come to terms with shared memories of the war that continues to shape their lives. It stars Steve Carell, Bryan Cranston, and Laurence Fishburne and is scheduled to be released 3rd November.
Celebrity Marriage follows Toyin Aimakhu who is a celebrity and a victim of domestic violence and Tonto Dikeh a newly-wed under pressure to get pregnant. It stars Toyin Aimakhu, Tonto Dikeh, Odunlade Adekola, Jackie Appiah, Kanayo O Kanayo, Osita Iheme, Calista Okoronkwo, Susan Peters and is set to be released 17th November.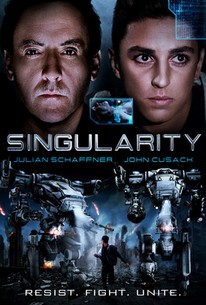 Singularity is a science fiction movie set in 2020, where a super-computer deems humans the greatest threat to the planet and attacks mankind. Sixty-years later, a teenage boy finds himself lost in a world run by machines when he meets a female survivor searching for the last human stronghold. Singularity stars John Cusack, Jeannie Wacker, Carmen Argenziano, Eileen Grubba, Eileen Grubba and is set to be released 24th November.
Murder on the Orient Express: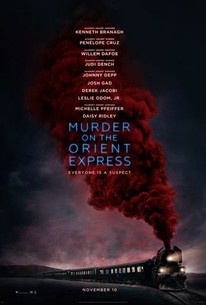 Murder on the Orient Express is a mystery drama based on the 1934 novel of the same name by Agatha Christie and the fourth adaptation of Christie's novel, following a 1974 film, a 2001 TV movie and a 2010 episode of Agatha Christie's Poirot. The movie tells the tale of thirteen strangers stranded on a train, where everyone's a suspect and one man must race against time to solve the puzzle before the murderer strikes again. It features an all-star cast including Penélope Cruz, Willem Dafoe, Judi Dench, Johnny Depp, Michelle Pfeiffer, Daisy Ridley and Josh Gad, Derek Jacobi, Leslie Odom Jr. and is scheduled to be released 10th November.
Christmas is Coming follows a tomboy who has a string of ill-luck after being transformed to a lady by her mischievous flatmates just a few days to Christmas. She unintentionally falls in love quickly and has to deal with its immediate consequences. It stars an amazing cast such as Ufuoma McDermott, Sola Sobowale, Chioma Akpotha, Zack Orji, Deyemi Okanlanwon, Mary Lazarus, Gregory Ojefua, Michael Okon and will be released 24th November.
Roman J. Israel, Esq. is a legal drama set in the underbelly of the overburdened Los Angeles criminal court system. The plot follows the experienced lawyer, Roman J. Israel who began to manage a large firm as a result of a heart attack of his boss. It stars Denzel Washington, Colin Farrell, Carmen Ejogo and is set to be released 17th November.
Daddy's Home 2 is scheduled to be released 10th November.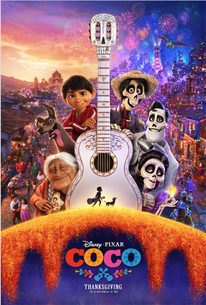 Coco is an animated musical fantasy adventure by Pixar Animation Studios and released by Walt Disney Pictures based on an original idea by Lee Unkrich. The story follows a 12-year-old boy named Miguel who sets off a chain of events relating to a century-old mystery, leading to an extraordinary family reunion. It stars Gael García Bernal, Anthony Gonzalez (VIII), Benjamin Bratt, Renée Victor and will be released 22nd November.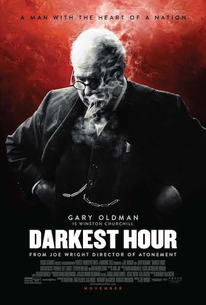 Darkest Hour is a war drama which tells the story of Winston Churchill in his early days as Prime Minister as he faces a crucial moment against Adolf Hitler's army in the beginning of the Second World War. The movie stars Gary Oldman, Ben Mendelsohn, Kristin Scott Thomas, Lily James, Stephen Dillane, and Ronald Pickup. Darkest Hour is to be released 22nd November.
Wonder is a family comedy-drama based on the 2012 novel of the same name by R.J. Palacio. The movie tells the inspiring and heartwarming story of August "Auggie" Pullman who was born with facial differences that, up until now, have prevented him from going to a mainstream school. Auggie becomes the most unlikely of heroes when he enters the local fifth grade as his family, his new classmates, and the larger community all struggle to find their compassion and acceptance. It stars Julia Roberts, Owen Wilson, and Jacob Tremblay. Wonder is scheduled to be released on 17th November.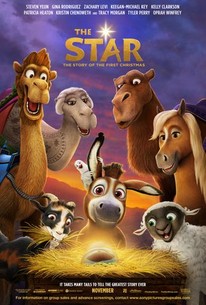 The Star is an animated Christian comedy based on the Nativity of Jesus and of an original pitch by Tom Sheridan. The movie follows a small but brave donkey named Bo who yearns for a life beyond his daily grind at the village mill. One day, he finds the courage to break free, and finally goes on the adventure of his dreams. On his journey, he teams up with Ruth, a lovable sheep who has lost her flock, and Dave, a dove with lofty aspirations. Along with three wisecracking camels and some eccentric stable animals, Bo and his new friends follow the Star and become unlikely heroes in the greatest story ever told; the first Christmas. The Star has an amazing cast that includes Steven Yeun, Gina Rodriguez, Zachary Levi, Keegan-Michael Key, Kelly Clarkson, Anthony Anderson, Oprah Winfrey, Tyler Perry, Tracy Morgan and is set to be released on 17th November.
The Man Who Invented Christmas: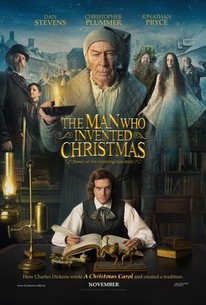 The Man Who Invented Christmas is a drama adapted from Les Standiford's book which tells of the magical journey that led to the creation of Ebenezer Scrooge, Tiny Tim and other classic characters from A Christmas Carol by Charles Dickens. The movie shows how Charles mixed real life inspirations with his vivid imagination to conjure up unforgettable characters and a timeless tale, forever changing the holiday season into the celebration we know today. It stars Dan Stevens, Christopher Plummer, Jonathan Pryce and is scheduled to be released 22nd November.
Couple's Award follows a wife who is unable to conceive after a failed artificial insemination and finds out her husband is having a baby with their neighbour so she tries to convince her husband to use his lawyer status to get custody of the child. The movie features Gbenro Ajibade, Kate Henshaw, Kehinde Olorunyomi, Regina Chuckwu Frankincense Eche-Be and will debut by 10th November.
Which movies are you looking forward to this month?