Hey guys! Happy new year (officially, I mean its been forever right?) and yes I missed you too. A new year means a new movie year for us movie fanatics and the best movies are not always easy to find so as usual, I'm here to give a limited list of amazing movies you should make out time to see this month.
Insidious: The Last Key is a supernatural horror film directed by Adam Robitel which is the fourth installment in the Insidious franchise (and hopefully the last), and the second in terms of the series' in-story chronology, following 2015's Insidious: Chapter 3. It follows parapsychologist Elise Rainier as she investigates a haunting in her childhood home and stars Lin Shaye, Angus Sampson, Leigh Whannell, Josh Stewart, Caitlin Gerard and Bruce Davison. Insidious: The Last Key was released 5th January.
Molly's Game was released 5th January.
Proud Mary is an action-thriller with Taraji P. Henson as Mary, a hit woman working for an organized crime family in Boston whose life is completely turned around when she meets a young boy whose path she crosses when a professional hit goes bad and she leaves the boy orphaned. Its also stars Billy Brown, Danny Glover, Neal McDonough, Xander Berkeley, Margaret Avery and will be released 12th January.
The Strange Ones is a drama that follows mysterious events which surround two travelers as they make their way across a remote American landscape. On the surface all seems normal, but what appears to be a simple vacation soon gives way to a dark and complex web of secrets. The movie stars Alex Pettyfer, James Freedson-Jackson, Emily Althaus, Gene Jones, Owen Campbell and Tobias Campbell. The Strange Ones was released 5th January.
Paddington 2 is a comedy based on the stories of the character Paddington Bear created by Michael Bond and it is the sequel to the 2014 film Paddington. Paddington 2 follows Paddington who is happily settled with the Brown family in Windsor Gardens, where he has become a popular member of the community while searching for the perfect present for his beloved Aunt Lucy's hundredth birthday, he spots a unique pop-up book in Mr. Gruber's antique shop, and embarks upon a series of odd jobs to buy it. But when the book is stolen, it's up to him and the Browns to unmask the thief. The movie stars Ben Whishaw as the voice of Paddington, Hugh Bonneville, Sally Hawkins, Brendan Gleeson, Julie Walters, Jim Broadbent, Peter Capaldi and Hugh Grant. Paddington 2 is scheduled to be released 12th January.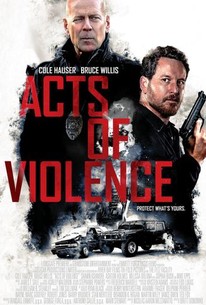 Acts of Violence is an action movie that follows three Midwestern brothers, a crime lord, and an incorruptible cop who are on a deadly collision course when the youngest brother's fiancée is kidnapped by human traffickers. To save her, the MacGregor boys call on their military training and the strength of family to fight the most important battle of their lives. The movie stars Cole Hauser, Bruce Willis, Sophia Bush, Shawn Ashmore, Ashton Holmes, Melissa Bolona, Mike Epps and Rotimi. Acts of Violence is scheduled to be released 12th January.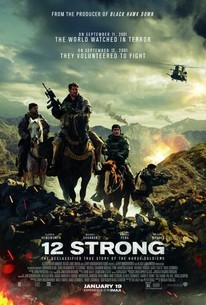 12 Strong (also known as 12 Strong: The Declassified True Story of the Horse Soldiers) is a war drama based on Doug Stanton's non-fiction book Horse Soldiers, which tells the story of CIA paramilitary officers and U.S. Special Forces sent to Afghanistan immediately after the 9/11 attacks. It stars Chris Hemsworth, Michael Shannon, Michael Peña, Navid Negahban, Trevante Rhodes, Geoff Stults, Thad Luckinbill, William Fichtner, Rob Riggle and is set to be released 19th January.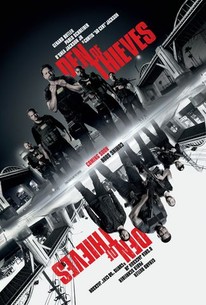 Den of Thieves is a heist action thriller which follows the intersecting and often personally connected lives of an elite unit of the LA County Sheriff's Department and the state's most successful bank robbery crew as the outlaws plan a seemingly impossible heist on the Federal Reserve Bank of downtown Los Angeles. It stars Gerard Butler, Curtis "50 Cent" Jackson, Pablo Schreiber, O'Shea Jackson Jr., Evan Jones, Dawn Olivieri, Mo McRae, and Max Holloway and will be released 19th January.
Maze Runner: The Death Cure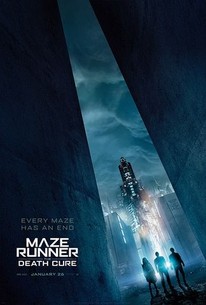 Maze Runner: The Death Cure (also known as The Death Cure) is a dystopian science-fiction action thriller based on The Death Cure; the final book in The Maze Runner trilogy. It is the sequel to Maze Runner: The Scorch Trials (2015) and the third and final installment in the Maze Runner film series. In the epic finale, Thomas leads his group of escaped Gladers on their final and most dangerous mission yet; to save their friends which they must break into the legendary Last City, a WCKD-controlled labyrinth that may turn out to be the deadliest maze of all and anyone who makes it out alive will get answers to the questions the Gladers have been asking since they first arrived in the maze. It stars Dylan O'Brien, Kaya Scodelario, Thomas Brodie-Sangster, Dexter Darden, Nathalie Emmanuel, Aidan Gillen and is set for release by 26th January.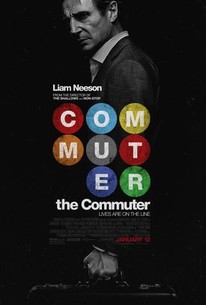 The Commuter is an action movie that follows Michael; an insurance salesman who gets caught up in a murder conspiracy after meeting a mysterious woman while on his daily commute on the train. It stars Liam Neeson, Vera Farmiga, Patrick Wilson, Jonathan Banks, Elizabeth McGovern and Sam Neill. The Commuter is scheduled to be released 12th January.
The Post is a 2017 American political thriller directed and produced by Steven Spielberg which was set in the early 1970s and depicts the journalists from The Washington Post Katharine Graham, the first female publisher of a major American newspaper, and editor Ben Bradlee, as they race to catch up with The New York Times to expose a massive cover-up of government secrets that spanned three decades and four U.S. Presidents regarding the involvement of the United States government during the Vietnam War. The Post stars Meryl Streep, Tom Hanks, Sarah Paulson, Bob Odenkirk, Tracy Letts, Bradley Whitford, Bruce Greenwood, Carrie Coon, and Matthew Rhys. It is set to be released 12th January.
Mom and Dad is a horror movie about a worldwide mass hysteria where, for 24 brutal hours, parents turn violently against their own children. The movie stars Nicolas Cage and Selma Blair. Mom and Dad is scheduled for release by 19th January.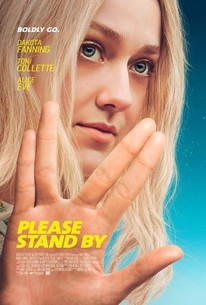 Please Stand By is about Wendy, a young autistic woman who runs away from her caregiver in order to boldly go and deliver her 500-page Star Trek script to a writing competition in Hollywood. It stars Dakota Fanning, Toni Collette, Alice Eve, River Alexander, Marla Gibbs, Jessica Rothe and Michael Stahl-David. Please Stand By will be released by 26th January.
Kickboxer: Retaliation is a martial arts movie (a sequel to the 2016 Kickboxer: Vengeance) that follows MMA champion Kurt Sloane who finds himself back in Thailand kidnapped and imprisoned there by a powerful gangster a year after finding vengeance for his murdered brother. His only shot at freedom is to win an underground death match against a 400lb killer enhanced with state-of the-art drugs so he trains unlike anything he's ever endured with the help of the legendary Master Durand and fellow prisoner Briggs to make it out alive. It stars Alain Moussi, Jean-Claude Van Damme, Christopher Lambert, Ronaldinho, Mike Tyson and Hafþór Júlíus Björnsson with Sara Malakul Lane and Sam Medina also reprising their roles from the previous film and it is scheduled to be released 26th January.
Step Sisters is a Netflix dance comedy about a black sorority girl who agrees to teach the art of Greek stepping to a house of party-obsessed white sorority sisters. It stars Megalyn Echikunwoke, Eden Sher, Gage Golightly, Marque Richardson, Naturi Naughton, Matt McGorry and will be released 19th January.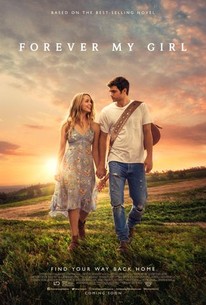 Forever My Girl tells the story of country music super-star Liam Page who left his bride, Josie at the altar choosing fame and fortune instead. However, Liam never got over Josie, his one true love, nor did he ever forget his Southern roots in the small community where he was born and raised. When he unexpectedly returns to his hometown for the funeral of his high school best friend, Liam is suddenly faced with the consequences of all that he left behind. The romantic drama stars Alex Roe, Jessica Rothe, John Benjamin Hickey, Abby Ryder Fortson, Travis Tritt, Judith Hoag and is due to be released by 19th January.
2018 is starting out great!